Tidy Cats® Cat Litter
Tidy Cats® Instant Action® Clumping Cat Litter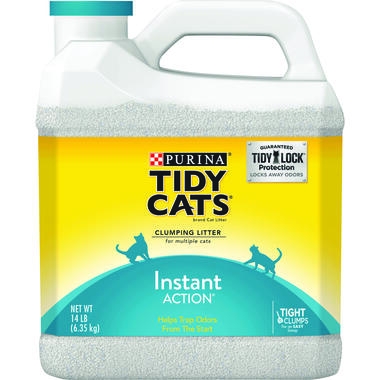 10-day odour control guaranteed*
Guaranteed TidyLock® Protection
Strong clumps; easy cleanup
Locks in moisture; powerful odour control
99.9% dust-free
From the brand most often recommended and personally used by veterinarians
Available in stores and online in:

EGYPT

JORDAN

KUWAIT

MOROCCO

OMAN

QATAR

UAE
10-day odour control guaranteed*
Guaranteed TidyLock® Protection
Strong clumps; easy cleanup
Locks in moisture; powerful odour control
99.9% dust-free
From the brand most often recommended and personally used by veterinarians
Product Description
Tidy understands odour can clump up the best of days. So it designed Instant Action to neutralize odours so you can scoop and move on with your day.
Please keep in mind that while this product is 99.9% dust-free, veterinarians typically do not recommend clay-based litter for cats with respiratory issues or who are recovering from surgery.  In those cases, alternative litters such as Purina Yesterday's News or the Tidy Cats BREEZE system may be best.
Supplements
You may also like...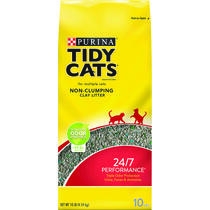 Tidy Cats® 24/7 Performance® Clumping Cat Litter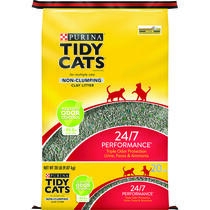 Tidy Cats® 24/7 Performance® Non-Clumping Cat Litter