Tidy Cats® Cat Litter
Tidy Cats® 24/7 Performance® Non-Clumping Cat Litter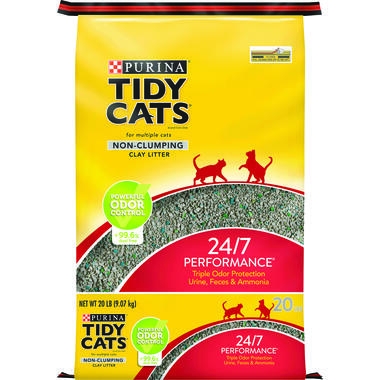 Extended release deodorizing system
Great absorption, powerful odor control
99.6% dust free
Low tracking
From the brand most often recommended and personally used by veterinarians
Available in stores and online in:

EGYPT

JORDAN

KUWAIT

QATAR

UAE
Extended release deodorizing system
Great absorption, powerful odour control
99.6% dust-free
Low tracking
From the brand most often recommended and personally used by veterinarians
Product Description
Tidy knows cleaning the litter box is a chore. So it designed a non-clumping blend that helps you cross odor control off your to-do list.
Please keep in mind that while this product is 99.9% dust free, veterinarians typically do not recommend clay-based litter for cats with respiratory issues or who are recovering from surgery.  In those cases, alternative litters such as Purina Yesterday's News or the Tidy Cats BREEZE system may be best.
Supplements
You may also like...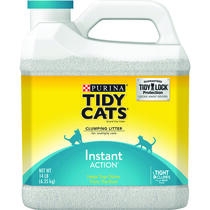 Tidy Cats® Instant Action® Clumping Cat Litter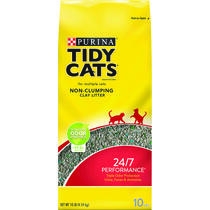 Tidy Cats® 24/7 Performance® Clumping Cat Litter