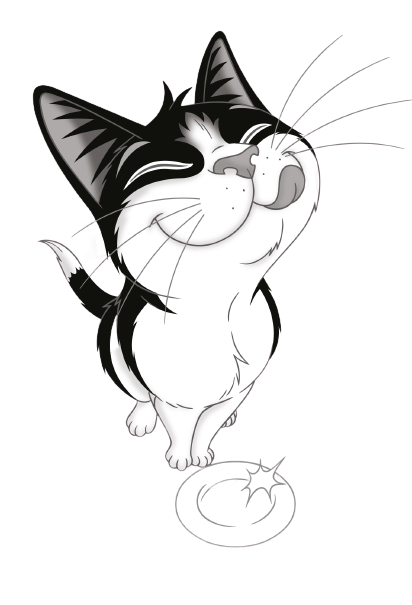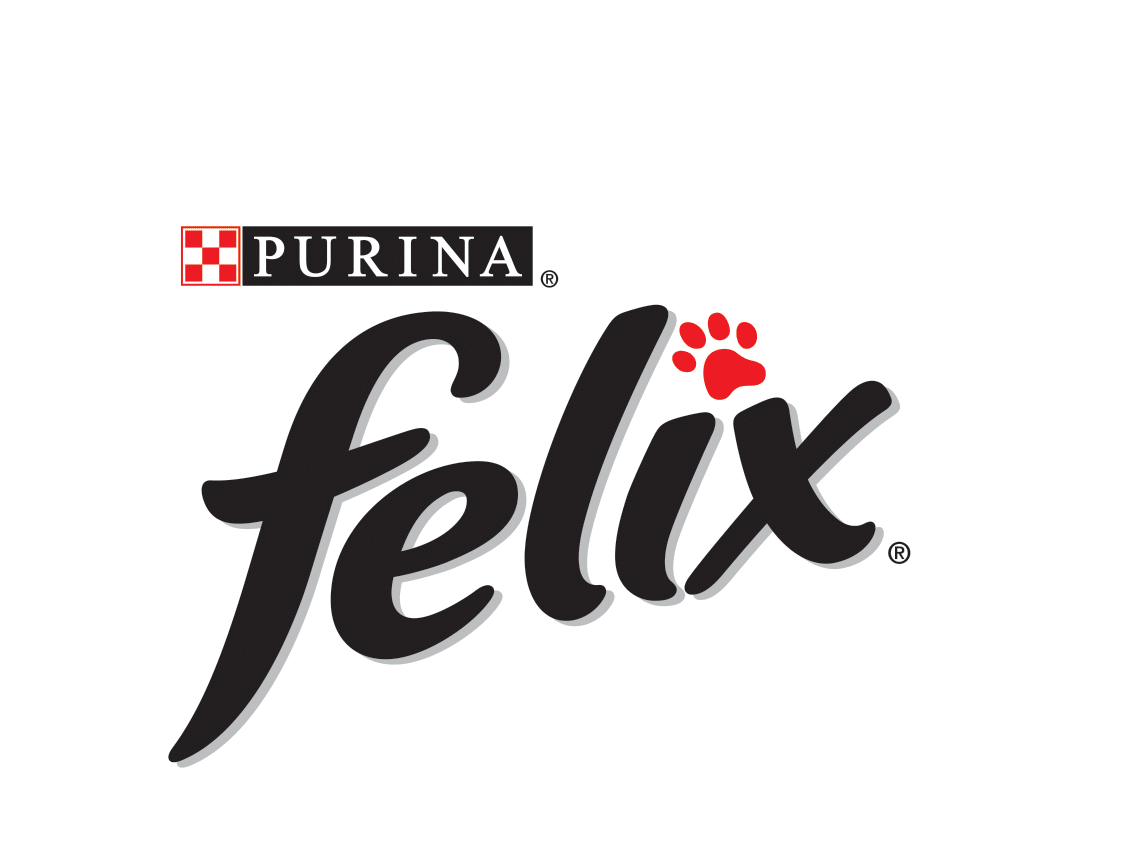 Discover the Felix range
Delicious meals and snacks for mischievous cats.
Everyone knows Felix – or a clever cat just like Felix!
To satisfy the needs of your loveable mischievous rascal, discover the irresistible range of Felix products; tasty meals with fascinating combinations and delicious surprises like flavourful jellies, sauces and even crunchy toppings! 
What if you could buy the flavours your cat loves and guarantee no waste? Choose 6 of your cat's favourite flavours, build your box of 120 tasty pouches and get them all delivered right to your door!
Shop Pick 'n' Mix
Browse our range:
Offering a wide variety of appetising flavours, textures and formats, Felix recipes provides 100% of your cat's daily needs when fed according to the feeding guidelines on the pack: delicious meals made with quality ingredients, balanced minerals and vitamins and a source of omega 6 fatty acids – everything he needs to help stay healthy however old he is.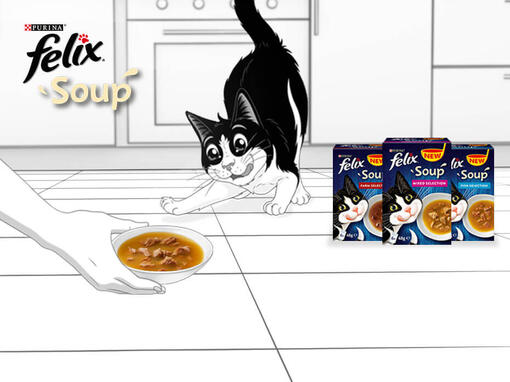 Felix soups
Discover Felix Soup
An irresistible range of exciting recipes of delicious broths and mouth-watering chunks for your cat.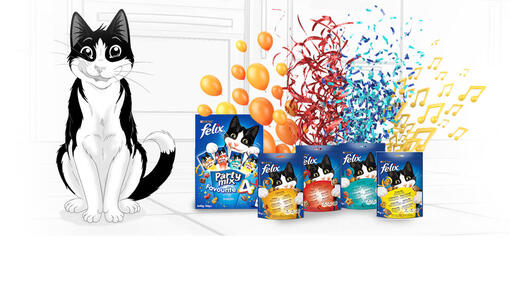 Felix treats
Felix Cat Treats
Share more loveably, mischievous moments with your cat.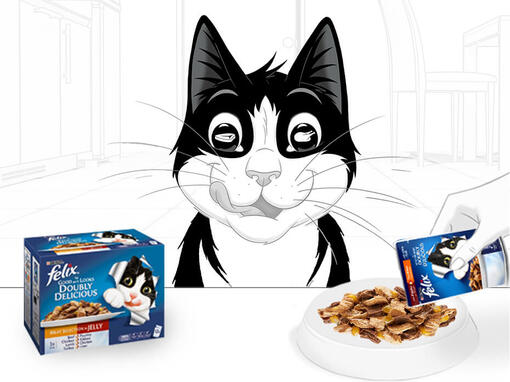 doubly delicious
Felix As Good As It Looks Doubly Delicious
Made with two different, tender meaty or fishy varieties in a yummy jelly. It looks like food you might have cooked yourself.
Terracycle
Felix joins with TerraCycle and Cats Protection to launch a recycling solution for our pouches.