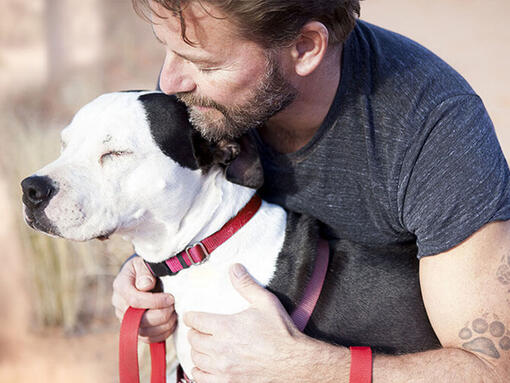 Promote pet adoption.
At Purina, we believe that every pet deserves a loving home, which is why we've partnered with a number of pet adoption programmes.
Our achievements to date
90% achieved
In 2020: 15 countries had established Pet Adoption partnerships working with 28 partners.
In 2019: 13 countries had established Pet Adoption partnerships working with 22 partners.
In total, 28 countries including France, Italy, Poland, Spain, UK, Russia, and many others have established Pet Adoption partnerships with approximately 50 different organisations. All these organisations are dedicated to helping as many pets as possible find new homes. By working together, we can secure the health, safety and well-being of even more pets. 98,731 pets in total were re-homed by our partner organisations over 2019-2020.
In addition to this, during the COVID 19 outbreak, we donated over 3 million meals to shelters and pet welfare organisations in more than 15 countries across Europe, The Middle East and North Africa.
Our point of view
At Purina, we love pets and passionately believe in the benefits that pet ownership brings to an individual and society as a whole. While pet lovers couldn't be without their pets, and the majority of pets around the world are well-loved and cared for, due to economic and social factors, thousands of dogs, cats and other animals are abandoned each year and the numbers are rising.
We recognise we are in a unique position and whilst we are already involved in a number of programmes that promote pet adoption through collaboration and partnerships, we want to use our experience and partnerships in more countries to help more pets find loving homes.
Across Europe, we support pet adoption programmes to help improve pet adoption rates. We provide food to adoption centres and support many adoption awareness events and educational campaigns on the benefits and responsibilities of pet adoption. Pet food donations for our partners are an important part of our support and this became even more critical during the pandemic when funding to shelters was affected. During 2020 when they were most in need of help, we donated millions of pet meals to our adoption partners and others needing help.
We know that the pet-human bond has many benefits, which is why we're looking for tangible solutions to create richer lives for the pets and the people who love them.
Building on Nestlé CSV
Just as we are committed to improving the lives of pets and the people who love them, our parent company Nestlé is committed to enhancing the quality of life and contributing to a healthier future for individuals and families, our communities, and the planet.
Case Study: Friend for Pet adoption platform

In 2018, together with leading organisations in the field of animal protection, we launched our unique online pet adoption platform 'Friend for Pet' – a full service for future pet owners and adoption advocates. As lock-down in 2020 was a tough time for pets, we ran campaigns to drive adoptions. We held 5 YouTube streams from 6 shelters with 50 shelter animals and sold pet cards promoted on social channels. Today the platform has 40 partner shelters and more than 3,000 pets in the project. Nearly a million people have visited www.friendforpet.ru and 6,195 have registered on the platform. In 2020, 698 pets were adopted.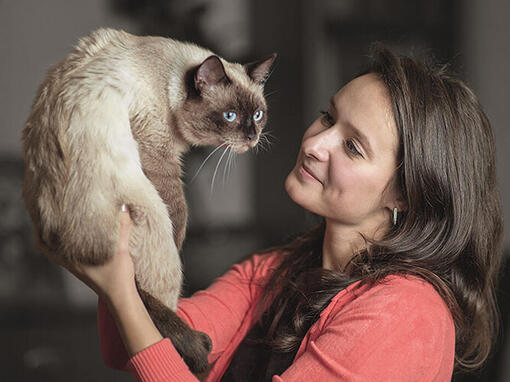 Our impact
Our commitments
We're dedicated to improving the lives of pets and those who love them, which is why we've made 10 commitments to achieve by 2023.