Our achievements to date
We are working on reducing both the number of different material layers and the complexity of those materials in our packaging to make our packaging easier to recycle. 
Currently: 
Packaging designed to be recyclable: 78% 
Plastic packaging designed for recycling: 22% 
Packaging recycled content: 49%  
Packaging recyclable: 72% 
 For example, in 2020 we changed our Beyond® Grain Free Recipe packaging from multi-material to mono-material which can then be recycled where infrastructure exists. 
As well as reducing the complexity of packaging, we are also exploring new paper-based materials and participating in the CEFLEX project, which works towards the development of consistent facilities across the EU to collect, sort and recycle all types of used flexible plastics by 2025. 
We are introducing reusable packaging and new delivery systems and innovative business models to avoid the use of single-use packaging. For example, 19 shops in 3 regions of Russia consumers can already buy Purina products in bulk using their own packaging. We are also testing in a few shops in Switzerland a new closed-loop bulk system for our dry products.
We are also focused on reducing the use of plastics and making sure that the plastics we do use are recyclable or reusable.  In addition to this, we are working to support consumers, making the recycling process as easy as possible through the use of packaging that can be recycled at the same time as other household materials - where the right facilities exist.  
 GRI 301-1, GRI 301-2 (for further details please refer our GRI Index) 
Our point of view
Purina's packaging is critical to ensuring the food we produce is kept fresh for the pets that we feed. It also provides important factual and legal information about the product inside. However, at the same time, we know that pet lovers are concerned about the impact our products have on the environment.
At Purina, packaging is something we think about carefully; we understand that we have an obligation to reduce the environmental impact of our pet food packaging in terms of weight and volume, raw materials and transportation.

In April 2018, our parent company, Nestlé, made a global commitment that by 2025, 100% of its packaging will be reusable or recyclable. This includes all Purina products and it's something we are working hard to achieve. Read more about this commitment here
We recognise that this 2025 commitment will take time to achieve. In the short term, we are actively working with recycling technology companies and collection agencies to identify interim solutions as quickly as possible for key packaging types so they can be reprocessed.
We are also participating in a new European project called CEFLEX, which will work towards the development of an infrastructure to collect, sort and recycle all types of used flexible plastics across Europe by 2025.
By 2025, 100% of our Purina packaging will be reusable or recyclable.
Building on Nestlé CSV
Just as we are committed to improving the lives of pets and the people who love them, our parent company Nestlé is committed to enhancing the quality of life and contributing to a healthier future for individuals and families, our communities, and the planet.
Case Study: Pilot scheme for FELIX recyclable pouch

In the Netherlands, Purina is piloting a first-of-its-kind recyclable flexible plastic packaging for wet pet food helping to advance the recyclability of pet food packaging. The FELIX pouch packaging is constructed entirely out of Polypropylene (PP) making it recyclable, without compromising on the functionalities of food-grade packaging.
The industry-first recyclable retort pouch can be used throughout the cooking and sterilisation process, in turn guaranteeing product quality. The intensity of this cooking process, which reaches more than 1200C meant we had to work closely with external experts to design materials which could withstand these temperatures while retaining the qualities that make them easily recyclable.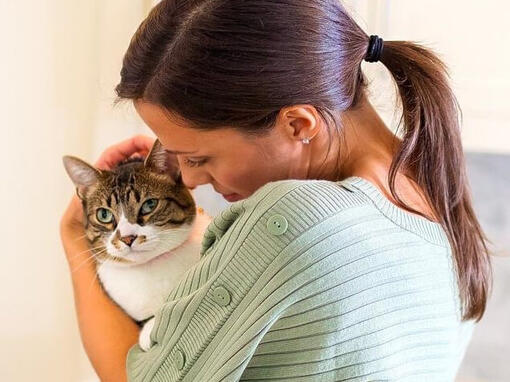 Our impact
Our commitments
We're dedicated to improving the lives of pets and those who love them, which is why we've made 10 commitments to achieve by 2023.