The need-to-know
Highly active and inquisitive cat
Sociable and dependent cat
Average build cat breed
Requires grooming every day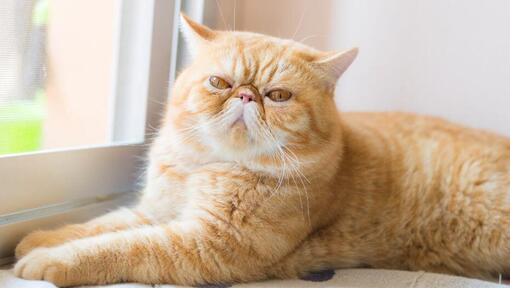 Personality
The Exotic Shorthair cat has the same gentle affectionate nature as it's longhaired cousins and is not as boisterous as many shorthair breeds. Exotic cats are quite happy to be left at home on their own and to lead a quiet life.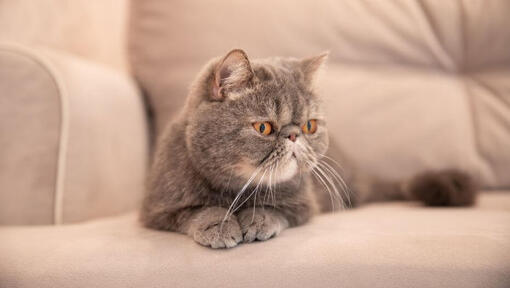 History and Origins
Country of Origin: America/Britain
The Exotic Shorthair cat breed is in every way a shorthaired Persian cat breed, so much so that it is included in the longhair section of cat shows. In America, selective breeding of American Shorthair and Persian longhair cats was undertaken to produce a cat that looked like the Persian cat in every way except for the coat. In Britain, British Shorthair cats were crossed with longhaired Persian cats in the same way. The medium-length coat is easy to care for but still has a huge range of colours and patterns. The Exotic Shorthair cat was first seen in the 1960s and is becoming a very popular cat.