Buying a kitten can be a bit of minefield. There's so much to consider such as how to find a reputable breeder to begin with and what questions should I ask? At Purina, we've created this guide, complete with handy checklists to give you all the information you need.
If you're looking to buy a pedigree kitten from a breeder, there are numerous factors to consider. Before even beginning the search, you'll need to make sure that you have enough time in your busy schedule to dedicate to a new kitten from this day onward, as they mature into a wonderful adult cat.
For those that are seriously considering buying a kitten from a breeder, we've created this guide to lead your through the entire process, so you can come out with a healthy and happy four-legged friend to cherish for many years to come.
Buying a kitten checklist
Before you start thinking about buying a cat, you'll need to consider your own personal circumstances before. You need to ask yourself the following questions:
Are you ready for a cat?
Are you prepared to deal with the costs? There are vet fees to bear in mind, such as neutering/spaying and

vaccinations

. If you choose a long-haired breed there may be grooming costs. Additionally, there will be daily costs such as feeding to consider too.
Are your circumstances right for a cat? This includes your current working hours and your home environment - if you work long hours, is there someone else at home to care for your cat?.
Can you make a lifelong commitment to a cat? On average an indoor cat's lifespan will be between 13-17 years, so you'll need to be able to commit for this amount of time.
You'll need to ensure that you can answer yes to all of the above questions, otherwise a cat may not be suitable to you.
Which cat breed is right for me?
Whilst you may already know what cat breed you want to get, you may find yourself unable to choose (which is hardly surprising as there are so many cute cats out there!). Each breed of cat has their own characteristics and care requirements to bear in mind. These are some good questions to consider: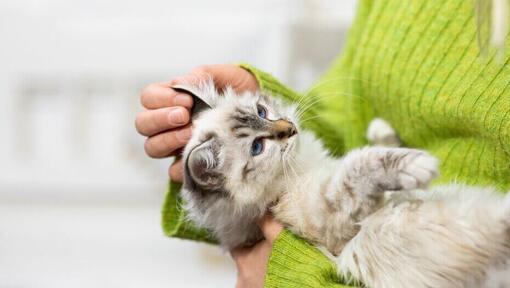 How much time are you able to commit to grooming each day?
How often are you home? Some cats are very sociable and require someone to be around a lot, others are more independent.
Do you have any health issues such as asthma or cat allergies?
If you're still struggling about finding the right cat breed for you, use our cat breed selector tool to find your perfect match.
How to find the right breeder
There are a few ways you can find a responsible cat breeder. If you've got a particular breed in mind, you can try looking on their breed club, this is often a reliable way to find a high-quality, trusted breeder. Alternatively, you can take your search to forums and Facebook groups, however it's worth noting that often, this information will be biased and it's likely to not be from professionals.
You could also try getting in touch with your local vet to ask if they know of any suitable breeders in the area, chances are they will as they'll be responsible for administering their initial health checks and kitten vaccinations.
Questions to ask when buying a cat
If you're buying a kitten from a good breeder, they should be prepared to answer any and all questions you have, as they'll be passionate about their kittens and want to ensure that they're going to a good home. You should ask the following questions:
Can I see the kitten with the mother and the rest of the litter?
Do you know anything about the father? It's not always possible to see the father as stud cats are often used, so it's a good idea to ask if the breeder has any information
When was the kitten born?
How much has the kitten been socialised, is it friendly?
Is it healthy? Has it had any health screenings?
Where was the kitten born?
Was the kitten raised with its mother? (sounds like an obvious question but some may be hand reared)
What vaccinations has the kitten had and when are the boosters required?
Is the kitten litter trained?
What to expect from a cat breeder
A reliable cat breeder will follow recommended breeding policies.
Your chosen breeder should also let you view the kitten with the mother and the rest of the litter and let you handle them all. Viewing the mother is essential as not only will it help ensure that the kitten's heritage is healthy, but will also give some indication of how they'll turn out and what characteristics they may possess. Make sure that all kittens are bright eyed and sociable, if they appear sickly or nervous, it's not a good idea to purchase the kitten.
What the breeder should give you
The breeder should provide you with information on your kitten's current diet and care. If your kitten's a pedigree, you should also receive details of their lineage and a registration certificate. If relevant, health certificates for the mother and father may be given too. Additionally, dates of their last flea and worm treatments and vaccinations should be provided too.
It's also a good idea to find out what litter they're currently using as you should continue using this to keep up with their litter training. Some breeders may provide you with a care pack with your kitten's current food, litter and toys to get you and your furry friend off to a great start.
Your ongoing relationship with the breeder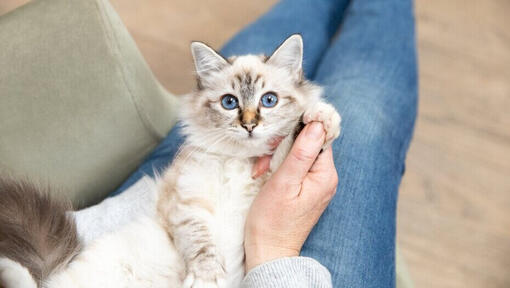 Any breeder worth their weight will be interested to hear about your kitten as it grows up. They should give you contact details and invite you to contact them if ever you have a query or concern.
Additionally, if there ever comes a time when you're unable to care for your cat, always contact the breeder first as many will be happy to take them back.
When to be concerned about a breeder
In an ideal world, there wouldn't be any bad breeders, but sadly not everyone's motivations are the same. Reputable breeders will be keen to invite you into their home to view the kittens. If this isn't offered or is continually put off, such as suggesting you meet somewhere else and bringing the kitten to you, be wary. A reputable breeder will show enthusiasm and love for the breed and will be very interested in the kind of home you can provide - be wary of breeders that don't seem to have this interest and seem reluctant to engage with you or answer your questions.
It's important that you never buy a kitten online without going to view it first, so you can assess their surroundings as well as how healthy mum and litter mates are in their home environment.
If you want a cat but don't have the time to dedicate to training a kitten, consider adopting instead. There are so many wonderful felines in rescue centres all over the country awaiting a second chance at a family. Read our guide to cat adoption for more information.
Explore our kitten food: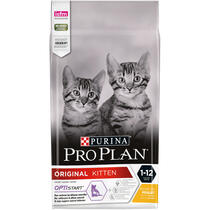 PRO PLAN® Kitten OPTISTART Chicken Dry Cat Food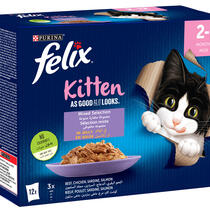 FELIX® As Good As it Looks Kitten Mixed Selection in Jelly Wet Cat Food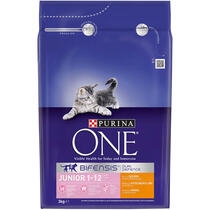 Purina ONE® Kitten Chicken and Whole Grains Dry Cat Food